COMMUNAL TV SYSTEMS
FOR MULTI FLATS & HOUSES/ ESTATES/ HOTELS/ BUILDERS etc..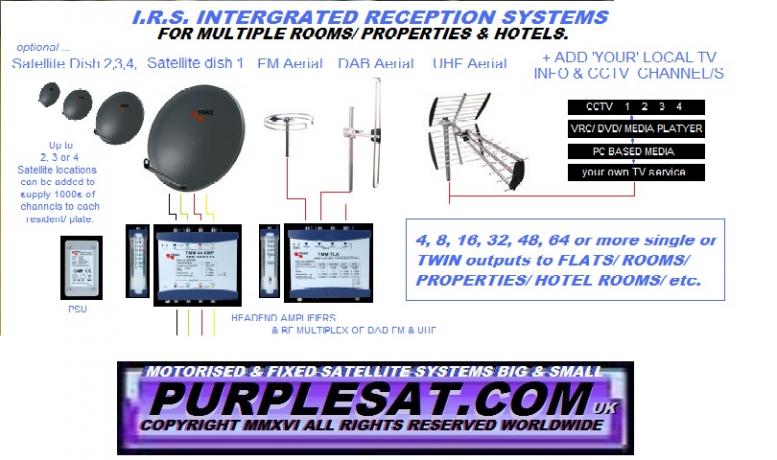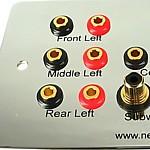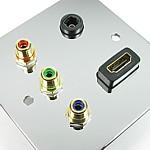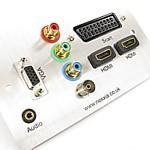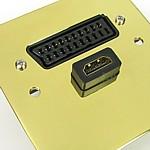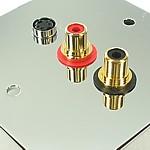 The modern way to install Communal TV systems & not just for TV from satellite & aerial [& FM, DAB] but also IP / CCTV etc.. & high quality custom plates can be produced that can include telephone sockets, RJ45 sockets for network/ Internet connections, A/V on phono/RCA sockets for audio & composite video, S Video, component video RCA, SCART, HDMI distribution etc.
Quality Counts.
Poor installations can be cheap at first but these multi systems need to be designed & installed professionally to produce glitch free, reliable service year on year, many poorly designed/ installed systems suffer constant call outs for poor service with cheap coax, cheap wall [unscreened] plates/ poor design picking up interference. Poor dishes & distribution equeipment. It doesn't have to be expensive - just well designed & well chosen tried & tested products from reliable trade sources.

Media plates can be supplied in a straight through supply design format where all connections are kept separate throughout or certain services can be multiplexed onto one cable and the media plate supplied automatically splits the services up onto the correct connectors - these are available for TV, SAT, FM & DAM combined and will accept diseqc control codes for switched satellites & motorised.

Colour options are available in white, brushed alluminium, gold/brass effect etc..

Communal TV SYSTEMS

*IRS- INTERGRATED RECEPTION SYSTEMS*

TV Distribution for Landlords/ Multiple Rented & Serviced Properties- Apartment blocks/ Rented rooms- studio flats/ House media distribution wiring / HOTELS/ Schools & anywhere multiple TV & media service points need to be installed carrying Satellite TV / Freeview/ FM & DAB & other services such as CCTV/ Internet/ Telephone sockets etc.


CUSTOM PLATES TO ORDER

Direct cable through 'fly leads' can also be supplied without the need for separate fly leads & connectors using pre drilled blank media plates and hard cabled ready for direct connection.



Contact purplesat.com for any queries regarding satellite or aerial & HD/3D installations.
TEL: 07931 846757
International
TEL: 00 44 1625 615379