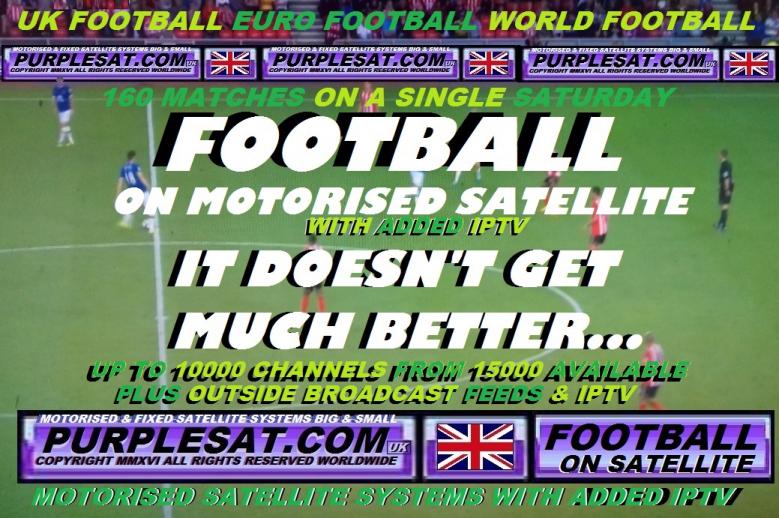 FILL YOUR VENUE
PURPLESAT.COM HAS A REPUTATION IN THE UK FOR MAKING PUBS MONEY WHEN IT COMES TO FOOTBALL AND LEAVING OTHER PUBS IN THE AREA WISHING THEY'D HIRED US- WE''VE SEEN BIGGER, BETTER PUBS IN THE SAME CATCHMENT AREA GO TO THE WALL, WHILE OUR PUBS MAKE SOME SERIOUS CASH.
* PUB * BAR * CLUB * NIGHTCLUB * WITH FOOTBALL FANS that like to drink & NOT JUST EPL - 3PMS too BUT ALL FOOTBALL / SPPRTS & MORE ... IF IT'S TELEVISED, MOTORISED SATELLITE WITH IPTV GIVES YOU THE BEST OPTIONS AND THE QUALITY & with IPTV as a fall back....



It's a cat & mouse game-
satellite delivers the best live quality & IPTV is handy as a back up - some streams can be pretty good though but fans/ customers want the match & with experience it's the pub that always delivers time & time again that wins the trade - then it's picture quality.... both is the aim with this system.




Generating business that grows once word spreads you take care of business when it comes to Live Football/ 3pms.
Even small pubs can generate £2000-£3000 on a match day, larger pubs can hit £6000 on match days & even £10,000 if you have two big local teams if you cater for both.



Make sure you are up on the latest tricks from the EPL / Sky & BT - particularly the loophole that the courts determined that they can't copyright a live event so they've tried to shift it to just the graphics but make it look like it's the match...
find out what you can & can't do - before you make a move!
PUB FOOTBALL & THE LAW
& Keep up with any changes in legislation!
Call us for advice!
It's a Cat & Mouse Game - Not an End Game.




CALL 07931 846757



SEE ALSO VIDEO GRAPHICS FOR PUBS, BARS & CLUBS
CLICK HERE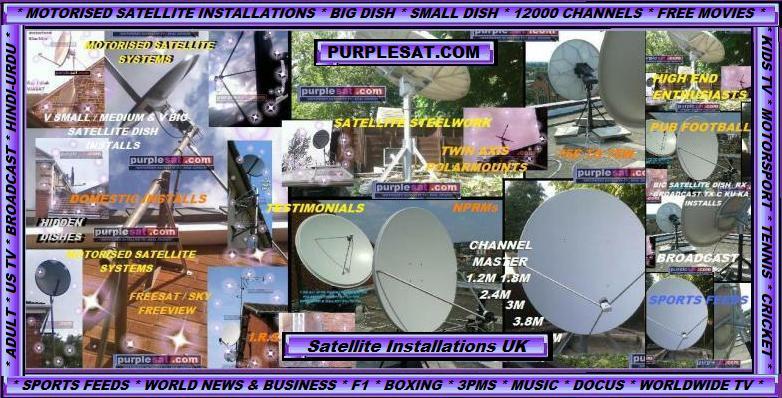 Contact purplesat.com for any queries regarding satellite or aerial & HD/3D installations.
TEL: 07931 846757
International TEL: 00 44 1625 615379